Yes, we can help.
Perhaps you struggle with anxious feelings, sadness, indecisiveness, parenting difficulties, or other obstacles that prevent you from being your best. Counseling sessions provide a safe, caring and confidential space to explore your feelings, set personal goals and create a healthier, more positive quality of life.
Take your first step now to request an appointment or learn more about our team of skilled therapists and their individual specialties.
We can help teens, adults and children to:
Believe in their own abilities
Be personally effective and productive
Gain control over anxious feelings and unhelpful thoughts
Overcome depression
Manage challenging behaviors skillfully
Relate and connect with family and friends
Communicate effectively
Manage stress & intense emotions
Learn to accept feedback and use supportive resources
Be motivated to achieve personal goals
Build self-confidence
Conditions we treat:
ADHD
Anxiety
Autism Spectrum Disorders
Emotional & Behavioral Challenges
Depression
Family Stress
Fears & Worries
Grief
Learning Differences
Parenting Concerns
Relationship Conflicts
School & Work Problems
Social Skills
Special Needs Concerns
Traumatic Stress
---
Neuropsychological Assessment
An accurate diagnosis is the starting point. An in-depth neuropsychological assessment can provide insights into how a person thinks, learns, and processes information. A thorough assessment can provide information that proves useful for many years to come, opening doors to fast-track a child's progress in school, therapies, or qualifying them for certain services. This knowledge can support parents in understanding how to better communicate with, guide and support their child. Neuropsychological assessment is often used to identify conditions such as Dyslexia, Autism, ADHD, and diagnose complex social, emotional and behavioral disorders. Learn more about Neuropsychological Assessment or schedule an appointment.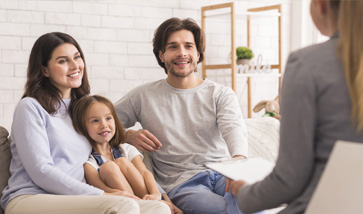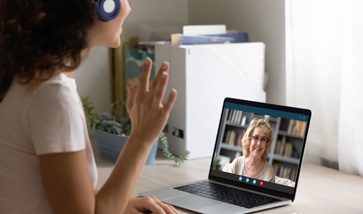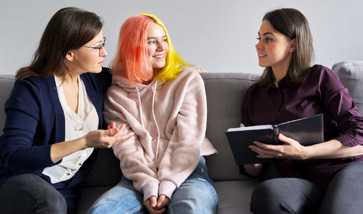 Counseling for Individuals and Families Impacted by Autism
It's hard work living each day with autism, whether you're a family member or you're on the autism spectrum yourself. Perhaps you or your child struggle with inattentiveness, social difficulties, anxiety, or other obstacles that make life harder. Counseling can equip you with effective tools to help you manage your stress and reach your goals, regulate strong emotions, improve your relationships or communication skills, or build confidence in your decision-making.
Most mental health counselors are not trained in ways to work effectively with persons on the autism spectrum and counseling is often not as helpful as it could be. What sets us apart from other clinics is that all our therapists have extensive training and experience in providing effective treatment to individuals with autism.
---
Art Therapy
Why a picture is worth a thousand words. Images can tell a story, convey strong messages and emotions, and communicate complex feelings and thoughts. The process of creating images can be a powerful, sensory-based way to explore and express innermost thoughts in a safe and non-judgmental way.
Art therapy is an approach to mental health counseling that uses therapeutic art activities to help people grow emotionally, cognitively, and socially –and does not rely on talk and explanation to facilitate change. No artistic talent is required!
If you find yourself struggling to be understood by others and frustrated by the process of communicating your thoughts and ideas, an art therapy approach to counseling may be a good fit for you. In fact, you may discover that taking this creative path provides a more direct route to a truer representation of the "you" you're seeking to know and express.
To learn more about how art therapy can help, meet Sheri Stephens, Mental Health Therapist & Art Therapist here.
---
Autism Consultation for Adults
More Information Coming Soon!
---
Parent Support
Parenting can seem complicated or overwhelming at times. We understand that you are closest to your child's daily experiences, decisions and stressors, and that you are in the best position to guide your child to find better ways to cope. Partnering with a counselor can help you navigate the journey of parenting through your child's stages and challenges and build a closer, more positive relationship.
---
Ready to get started?