Autism: How We Can Help
Welcome to MindSource Center! We look forward to serving your family.
Whether your loved one has been recently diagnosed, is not yet diagnosed or you're hoping to find services to more closely match their needs, one of the most important steps in choosing your treatment team is finding providers with the right knowledge and expertise to help, and who will be genuinely invested in your child's success.
Coordinated services gets better results.
Through MindSource Center, you'll have the opportunity to bring together the services you need, all under one roof.
Counseling
Speech Therapy
Diagnosis & Assessment
Applied Behavior Analysis
Social Development
We're large enough to offer plenty of treatment options and the expertise you need, yet we're small enough to care about you.
Meaningful Whole-Family Help
From the point of first diagnosis, and throughout your child's journey into adulthood, we're here to grow with your loved one and provide support across the lifespan. Autism touches every family member uniquely, and our whole-person, whole-family approach leaves no one out. Whether the rest of your treatment team is here with us or located elsewhere, we're working together with your child's therapists, teachers, and doctors to ensure the best possible outcome.
Your Choice of Treatments and Providers
We appreciate how choosing treatment providers that best fit your child (and you!) can be confusing, challenging and a critically important decision. We belive you'll find our team's supportive, strengths-based approach assures a personalized experience for your family, and helps you be your best as a parent.
Come partner with us for just one service, or enjoy the convenience of comprehensive, one-stop care when you choose your providers from our team of seasoned autism treatment professionals.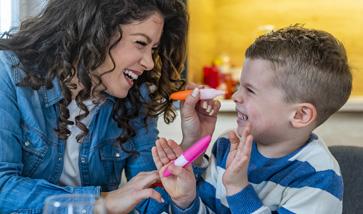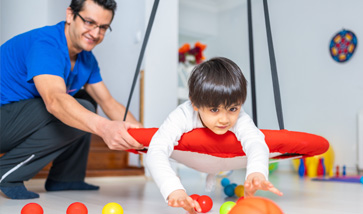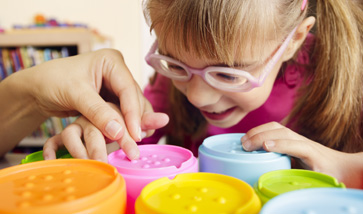 Applied Behavior Analysis (ABA)
Expertise matters.
Your success with ABA (Applied Behavior Analysis) will depend on how skillfully your clinicians can partner with you and your child to design an effective program tailored towards your needs. Our clinical team's expertise is unmatched in our community.
Not all ABA therapy providers are created equal.
Your child's unique abilities, challenges, and needs deserve a personalized, multi-faceted approach. We "get" your child and know how to work alongside you and help your loved one learn and thrive.
Focused care, better outcomes.
We think you'll notice the difference that our personalized treatment approach can make in your child's desire to learn and grow. Our commitment to smaller caseloads allows our clinical team to work closely with you and your family, invest their focused attention in your child's success, and ensure optimal results.
You don't have to settle.
When you choose MindSource Center as your ABA treatment provider, you bring a highly-recommended clinical team on board, a team with extensive knowledge that comes from many years of successes with families just like yours.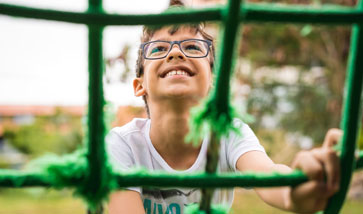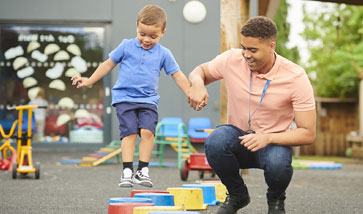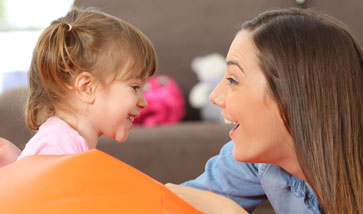 Parents commonly ask us…
Rest easy. Our on-site experts are ready to help you navigate through insurance hassles to get the most from your healthcare plan. If your plan is not listed below, we'll work with your physician and insurance carrier to obtain coverage for our services, or we'll help you connect with other provider options.
We work closely with most major healthcare plans, including:
First Choice Health Network
Premera
Blue Cross/Blue Shield
Regence
Optum
…and others
If you don't see your insurance plan here, please ask!
---
Yes. All our services are available in-clinic or by team member at a nearby affiliate location. We're conveniently located just off Highway 18 in Covington, near the Covington Library, and an easy commute (less than 30 minutes) from Kent, Renton, Auburn, Maple Valley, Issaquah, Federal Way, Tukwila, Des Moines, Black Diamond, Ravensdale, Enumclaw, Sumner, Lake Tapps, Bonney Lake, Fife, North Tacoma, and Milton.Directions to MindSource Center Clinic
---
If you prefer to receive home-based ABA services and are eligible, yes. Most families living within 30 minutes of our clinic are eligible to receive home-based services as one of their treatment options. Additionally, Applied Behavior Analysis (ABA) services may sometimes be provided online via telehealth or in other community locations, such as school or day care.
Do you live in one of these cities? IF so, you may be eligible for home-based ABA.
Kent, Renton, Auburn, Maple Valley, Covington, Federal Way, Tukwila, Des Moines, Black Diamond, Ravensdale, and others. If you don't see your city listed here, please ask!
---
Most likely, yes. We offer flexible scheduling to fit your family's lifestyle, with morning, afternoon and evening options. Our goal is to create a schedule that meets your needs and allows your child to receive the full recommended dosage of ABA treatment.
---
As involved as you prefer to be! YOU are quite possibly the most influential person in your child's life, and you're in the best position to provide guidance necessary to help us succeed in helping your child. We'll be sharing important information with you often, so at minimum, we expect parents to participate in their child's ABA approximately 2-4 hours per month, or as determined by your clinical team.
---
We've got you covered. Bypass long waits you'll likely find at other autism clinics and get started today with a neuropsychological assessment. An accurate diagnosis is an essential key to help you determine which services best fit your needs.
---
It's easy! Start here or call our ABA intake department at 253-639-7146.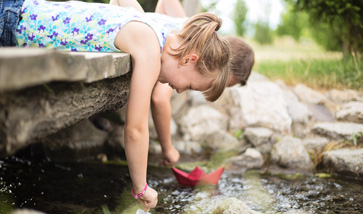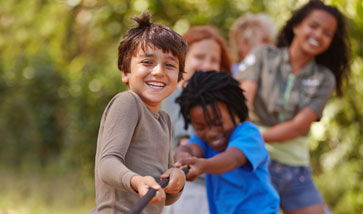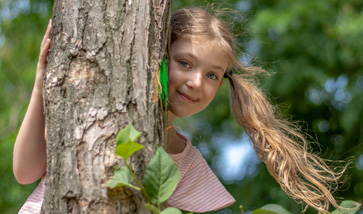 Social Programs, Speech Therapy
& Summer Programs for Your Child
Speech Therapy
Communication empowers a child to influence their world. These skills form the foundation for developing self-confidence, rewarding friendships, independence, employability, and other strengths needed for quality of life across a person's lifespan. Learn more about how Speech & Language Therapy can help your child connect and relate with others or schedule an appointment now.
Social Programs
Experiencing success may be the next important step in building healthy relationships. Any new skill requires practice. Find out how our Social Programs provide natural opportunities for communicating and connecting with peers in a fun, activity-focused format. Focused support ensures that your child can use new skills effectively and experience how rewarding friendship can feel! Contact John Williamson, CCC-SLP about our social programs.
Summer Programs
Build skills for successful relationships, the fun way. Our kid-approved summer programs provide engaging, action-packed fun for most ages, for a single week or all summer long. Learning opportunities are embedded in interesting and motivating activities. With support and guidance from our ABA team, skill-building happens so naturally that our learners notice the fun, not the work! Register for our summer programs now.
---
Does Applied Behavior Analysis (ABA) sound right for you?
---
Need an Accurate or Updated Diagnosis?
Schedule an Appointment now for expert help to assess your child for Autism, ADHD, learning disabilities, neurodevelopmental delays, psychological and other conditions, or Learn More about how neuropsychological assessments can identify ways to help your child succeed.
---
Feeling Stressed?
It's not easy being a sibling, a family member or an individual living with autism.
Mental Health Counseling can help build skills for coping with life's challenges.
Learn more about Counseling Services.
---