Personalized care to meet a spectrum of needs
---
Our Mission Statement
We improve quality of life for members of our community by providing relevant, meaningful and clinically-excellent treatment, and support for individuals and families whose lives have been touched by autism.
---
It takes a team.
Diagnosing and treating autism is not always straightforward. A spectrum of behaviors and needs may be complicated by such conditions as anxiety, social fears, sensory defensiveness, learning difficulties, attention challenges, or communication barriers. Families are uniquely impacted by autism and a parent's or sibling's coping styles may add another source of stress.
Put your family's care in the best hands possible.
Our team of experts have worked with hundreds of children like yours. In fact, our founder is a mom who lived the autism parenting journey herself. She created MindSource Center to help you benefit from everything she learned while preparing her boys to be successful adults. You can read her story here.
Let's partner to give you exactly what you and your family member needs.
Autism Care and Services
Start with an accurate diagnosis.
Insights gained from a comprehensive assessment can open doors to fast-track your child's progress in school, therapies, to qualify for valuable services and/or to build skills needed for independence.
Learn more about Neuropsychological Assessment
---
Our family-friendly ABA (Applied Behavior Analysis) relies on proven methods to accelerate your child's learning and equips you as a parent with tools to meet your child's special needs.
Learn about Applied Behavior Analysis (ABA)
---
You
are the most critical component of your child's success. We can help you be the shaping factor and guiding force in your child's development and become the parent you want to be. Parent training is offered in various forms by our
mental health counselors
our
clinical psychologists
and our
ABA team
.
---
---
Experiencing success is key.
Natural opportunities for communicating, connecting, and having fun with peers provide relevant practice for newly acquired skills.
Learn more about our Social Programs.
---
Build skills for successful friendship, the fun way.
Our kid-approved summer programs provide engaging, action-packed fun for children of all ages. Learning is so naturally embedded in the fun that our learners barely notice the important work they're doing.
Learn more about this year's Summer Programs.
---
A better way to manage emotions.
Anyone can get "stuck" when life feels too hard, or when big emotions get in the way.
Mental Health Counseling
focuses a person on areas they can control and improve, to manage life's challenges with greater confidence.
Learn about Counseling Services.
---
Mental Health Counseling, no talking required. Art Therapy is a counseling method that bypasses language for greater self-expression and provides powerful tools for strengthening skills and achieving personal goals.
Learn about Art Therapy.
---
---
School Consultation & Classroom Support
Whether requested by the school district or the parent, our school-based services are designed to help each student enhance their learning through accommodations suggestions, individualized behavioral strategies, on-site 1:1 student support, or professional training and consultation for school district staff. We work closely with school staff and are available to contract with school districts. For more information,
contact our Executive Director
.
---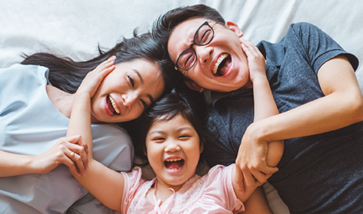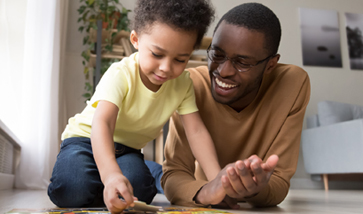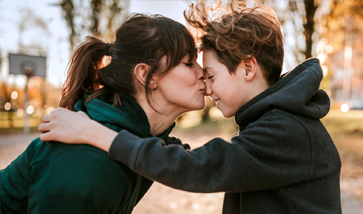 Here's what parents say makes MindSource Center their perfect ABA therapy partner.
Immediate Help
Get started right away. Wait times of a year or even longer for Applied Behavior Analysis (ABA) services are all too common. We're growing and expanding our staff to help you get started immediately and begin seeing results in your child much sooner.
Covered Under Your Insurance Plan
Parents have told us how much they appreciate our help in navigating the sometimes-difficult task of getting ABA approved for insurance coverage, and untangling insurance billing as we go along. We're delighted to help you and will do all we can to help you get coverage and get started with the care your child deserves.
Convenience
Clinic-Based ABA
An easy drive from most of South King County, our clinic offers abundant learning opportunities, social play and one-stop care. Coordinate your therapies under one roof to save your family time and allow your team to work effectively together to accelerate your child's progress.
We Come to YOU
Balancing your family's school, work, activities and doctor appointments can be hard. Skip the trip and enjoy ABA therapy in the comfort and the routine of your own home. Telehealth services also available.
Scheduling that Works for Your Family
Morning, afternoon and evening times are available. We strive to accommodate your child's schedule.
Strong Parental Support
As a parent, you are the most critical component of your child's success, and we recognize that. We're ready to equip you with powerful parenting tools and proven strategies to support you in being the effective parent you want to be. Our families have told us that they feel empowered as parents and enjoy their children more through their work with us.
School Consultation & Classroom Support
When school-to-home-to-therapy strategies are well-coordinated, children learn better. We'll serve as a resource for you and your school staff, and if beneficial, we can work on-site to support your child in the classroom.
Experience Matters
Our highly trained staff serve smaller-sized caseloads with the highest BCBA-to-child ratio in South King County. This means you can be assured that your child's care is personalized, treatment programming is based on solid research, and your child will spend their time with some of the best-trained program managers and behavioral technicians in the area.
Serving with Heart
We're large enough to provide you high-quality wraparound care, yet small enough to care about you and be genuinely invested in your child's future. Our clinic is not owned by a giant corporation. We're here because a parent like you felt driven to design quality services tailored to meet the needs of families like yours, not the needs of a large institution. Our staff genuinely care about the families they serve–and it shows.
18 Years of Helping Children with Autism and Their Parents
When you work with us, you're in the best hands possible. Founded in 2003, MindSource Center has kept on the cutting edge of new developments in the field, relied on science-based strategies, and offered a range of methods proven to be effective in treating autism.
Recognized and Referred to by Doctors, Neurologists, Schools, Counselors—and by Parents, Just Like You
We're honored by the scores of doctors, neurologists and specialists who refer their patients to us regularly. Our most valued compliments are from people like you–clients who are pleased with the quality of care they received and the gains they've made.
Not all ABA Therapy providers are created equal.
You'll see your child motivated by top-quality programming that is fun, interesting, and engaging.